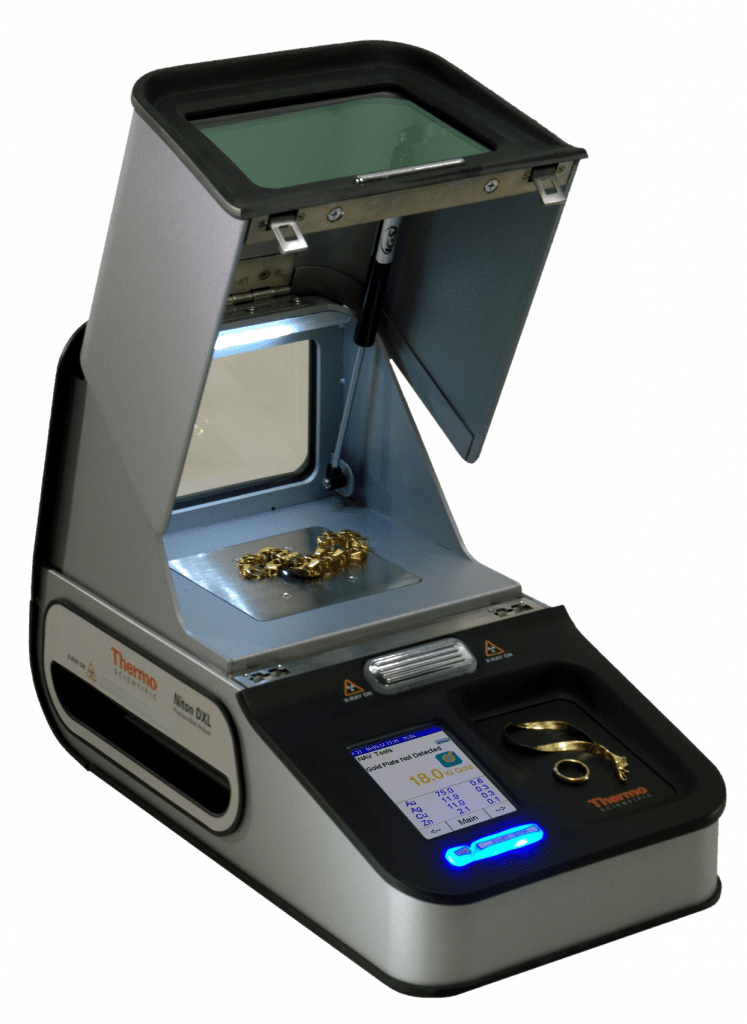 For gold fineness analysis we employ the most sophisticated technology to ascertain the gold rating of your gold and their weights. Making sure your gold is not impacted in the process.
Using gold verification machines like XRF also offers a cleaner way of analysing your gold. They reduce the need for high temperature testing, and the use of chemicals and acids.
The Thermo Scientific Niton DXL gold tester delivers an exceptionally fast and precise XRF-based analysis test for your gold and other precious metals.
You can sell your gold online by filling this form.
Home » Gold Fineness Testing